Join our growing collaboration network
Members of the public have been asking research communities to work more collaboratively for years - now we have the mechanism to do this.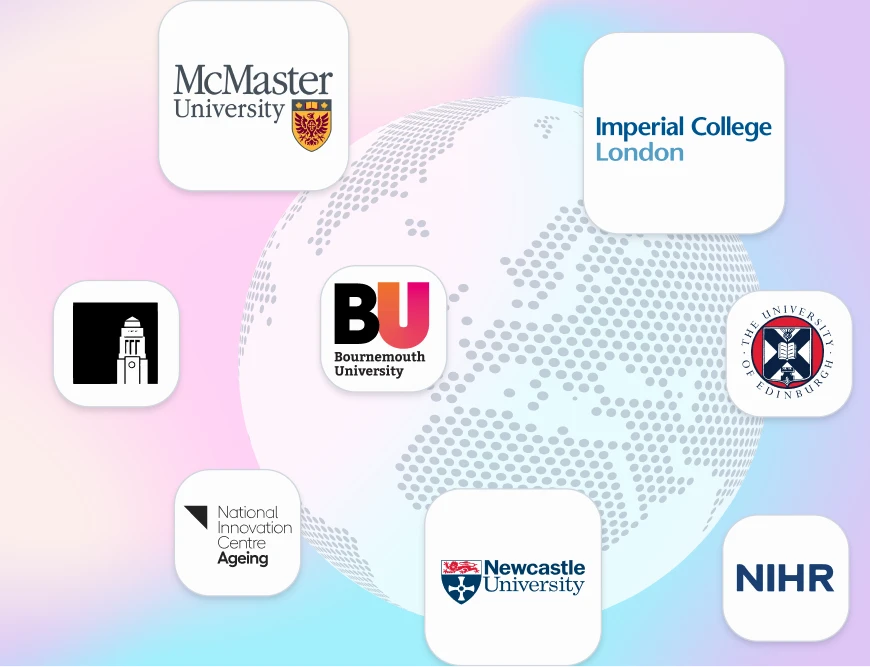 how
Connecting the dots
Voice® is collaborating with organisations across the UK who see the value in meaningful patient & public involvement in research. With our combined knowledge and resources, we can together create a much greater impact to benefit both research and society.
We provide 'one front door' for people to easily access & influence research and innovation at multiple organisations. We make getting involved easy.
Access to Voice® support
The network increases capacity, capability & knowledge transfer for public & patient involvement & engagement (PPIE) in research.
Meet our thriving, international community of public, patients and carers

Join a network with decades of experience and 'how to' knowledge

Technical and training support all included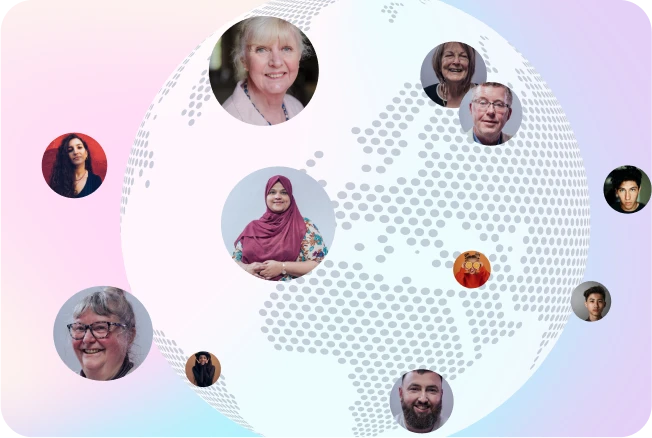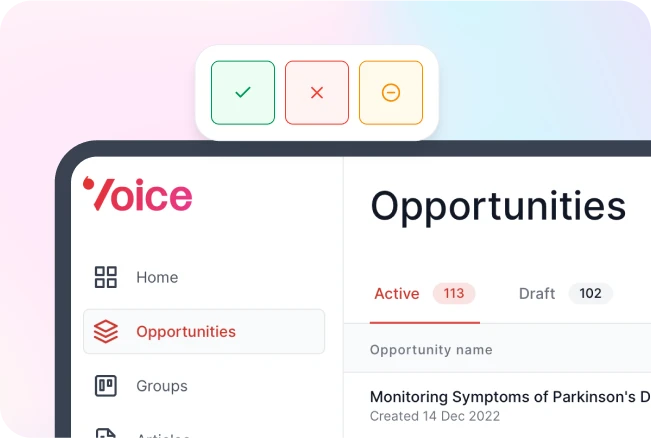 Manage your public involvement programmes from one platform
Admin dashboards to enable you to create and manage activities and content

Each of your research centres, schools or faculties have their own dashboards with tailor made permissions

Reporting and analytics for all your organisation's activity across the platform
Benefit from our collective influence
Membership to the ever-expanding VCN-UK providing opportunities to share knowledge and learning, as well as to encourage collaboration between network members

Come together with network members to shape and deliver the VCN-UK strategy and objectives

Have a say on our continuous evolution – let's make more happen together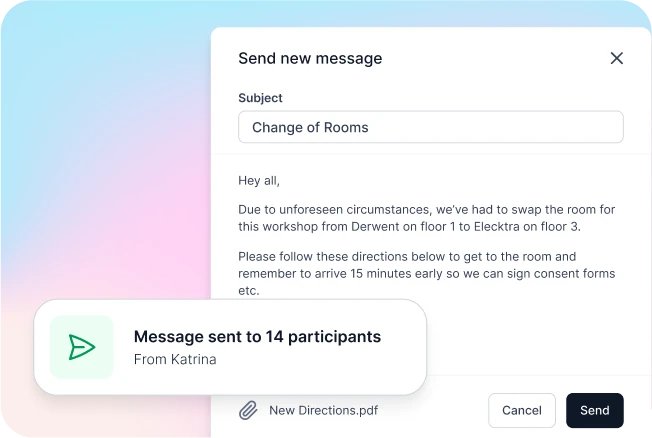 "We recently joined the Voice platform and are pleased we did! We've been impressed with the number of responses we have had to our activities and are excited to be able to include a wider representation of voices within the development and design of our research... an absolute must for inclusive research practices."
Amy Rebane
| Patient & Public Involvement & Engagement Manager, NIHR Leeds Biomedical Research Centre