Adding intelligence to healthy longevity innovation
By 2050 more than 2 billion people world-wide will be aged over 60...
why
Harnessing human experience to identify real needs & aspirations
We want to see businesses grow and flourish, co-developing and co-innovating products, services, and experiences that help people realise the incredible opportunity to live healthier, happier, fulfilling longer lives.
Citizens are at the heart of everything we do
At Voice® we specialise in deep engagement with our ever-growing global community to uncover rich insights and stories. We constantly listen to citizens, empathising with their challenges, priorities and aspirations to determine what really matters. We harness their incredible ideas, experience and wisdom.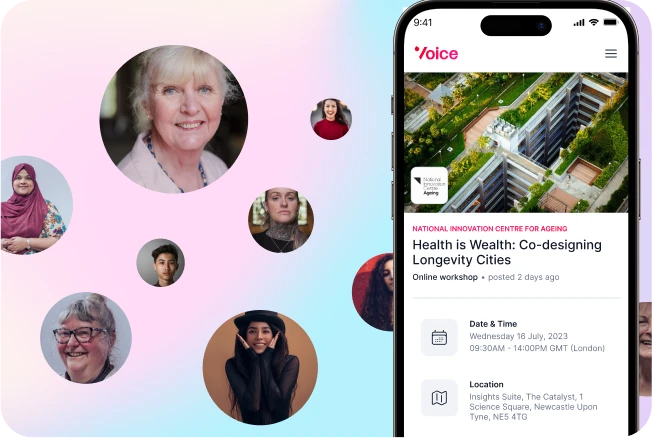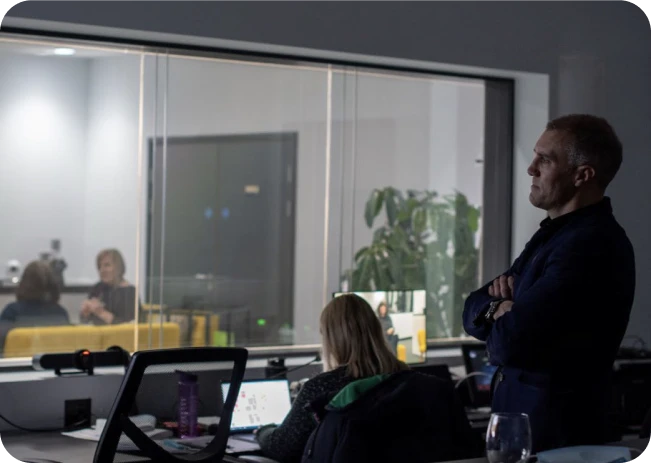 An established operation and infrastructure
Established in 2007, Voice® is an operationally experienced and readily available mechanism to engage citizens, enabling investors and businesses from all sectors to work with citizens and respond to ever changing needs and preferences.
UK National Innovation Centre for Ageing
Voice's sister organisation, the UK National Innovation Centre for Ageing (NICA) is a global organisation supported by an initial investment from UK Government to help co-innovate - together with citizens and private and public organisations - products, services and experiences and deliver them to the market through innovative, ethical, and sustainable business models.
UK NICA's role as a Global Observatory allows us to be uniquely positioned to help enterprises to capitalise their return-on-society and return-on-business in the longevity economies, generating new thinking and actions.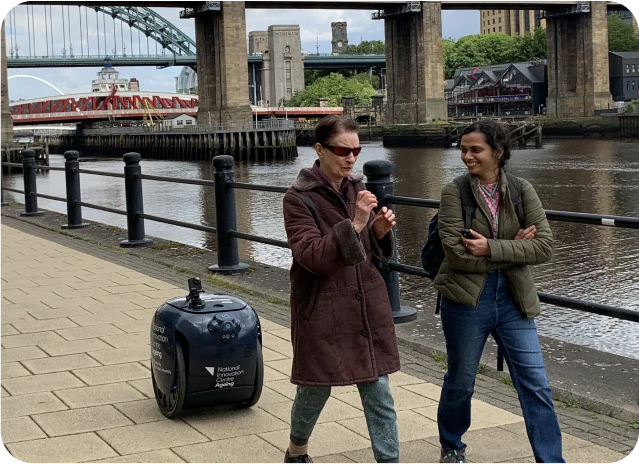 "Voice provides state-of-the-art facilities at NICA and their staff are knowledgeable, skilled and prepared for anything we have thrown at them. I have enjoyed working with Voice and I can't wait to continue to work alongside them both as part of our current project, and for future projects too."
Clara Sbraccia
| Grants and Project Manager, KYMIRA