Images of Care
University of Edinburgh
•
In-person workshop
•
posted 2 weeks ago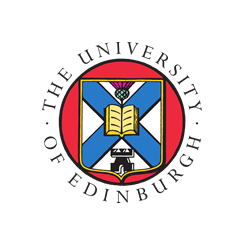 University of Edinburgh
Images of Care
In-person workshop
•
posted 2 weeks ago
Date & time
Thursday 27 April, 2023
10:00 - 16:00
Reward
£30 Love2shop voucher
Eligibility
This opportunity is looking for people who are:
Location
The Catalyst – Argo Room, 3 Science Square, Newcastle Helix, Newcastle, NE4 5TG
Refreshments
This opportunity will provide refreshments
About
The workshop will be 2 hours long with a break in the middle. Throughout the workshop you will be asked to:
share your views on images in the news
participate in activities around these images
engage with discussions about the news
Participation will be seated and will not involve physical activity. You do not need to be an expert in the topic or in research, simply interested in the project and be able to honestly comment on the topic.
The workshop will be in person and held at The Catalyst Newcastle on April 27th.
We will run the same workshop twice to maximise participation. You can choose which workshop you would prefer to attend. Both workshops will take place on Thursday 27th April. The first will be at 10.00-12.00 and the second from 2.00-4.00pm.
The workshop will be conducted by Dr Nichole Fernández, the researcher on the project. Directions and further details about the workshop will be provided.
Where to go
The Catalyst – Argo Room, 3 Science Square, Newcastle Helix, Newcastle, NE4 5TG, England
What you'll receive
Reward
£30 Love2shop voucher
Hosted by
Jenny Robertson
The University of Edinburgh joined VOICE in Spring 2021 via the Advanced Care Research Centre, a new partnership between the University and Legal & General.
The Advanced Care Research Centre (ACRC) is a multi-disciplinary research programme with a vision of high‐quality, data‐driven, personalised and affordable care that supports the independence, dignity and quality‐of‐life of people living in their own homes and in supported care environments.
Our aim is to transform care in later life using personalised care enabled by data science, artificial intelligence, assistive technologies and robotics embedded in systems of health and social care which are highly responsive to the wishes, priorities and needs of individual people in later life.
By working closely with VOICE members, we can ensure that the views and experiences of the public are at the centre of all our research.
If you have any queries, please get in touch with the team at [email protected]
Oops! You need to be logged in to use this feature. We use your personal information to check if you are eligible for this opportunity.